Newsletter
Fall is here and we want to remind you that we also will store your summer clothing at no charge when drycleaned.
With the economy the way it is, we would like to remind our customers to take advantage of any specials we offer. Feel free to tell friends or forward emails to people you think may be interested in saving some money. The cash savings on the first Tuesday of every month enables us to raise cash and purchase supplies discounted so we can pass on savings to our customers. We also want to remind you that we accept hangers for recycling.
In these times it is important for us to watch every dollar, yet still be optimistic about the future of this country. We would like to wish all of our customers the best of luck in these tough economic times.
Be sure to sign up onto our email list for special discounts offered via email. This information is not shared with any other party and is used exclusively for our own marketing.
Going on vacation. we can press and package your clothing to make packing easier. All garments can be individually folded and packaged to prevent wrinkling
We have now teamed up with a professional window treatment installer. We will take down, clean and rehang drapes, curtains, valences., etc... Call or email us to arrange a free estimate.
Want to save on drycleaning costs? Keep watch on our coupon page and take advantage of our weekly specials.

Monthly Garment Watch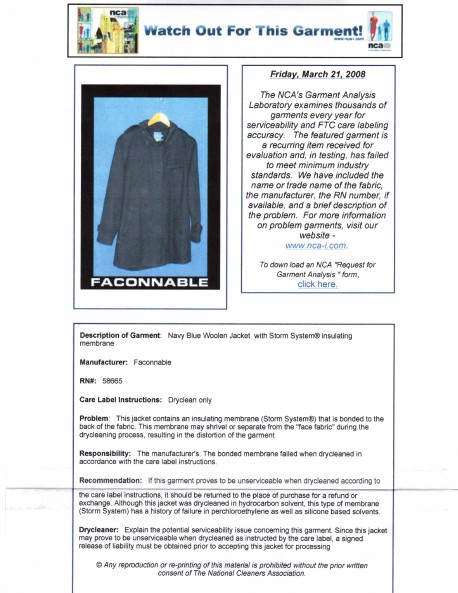 Frank's Lake Grove Cleaners (631) 588-9216
2706 Middle Country Road
Lake Grove, NY 11755 est.1969
Frank's Oakdale Cleaners (631) 563-8585
4516 Sunrise Highway
Oakdale, NY 11769 est.2000
Email: frankscleaners@yahoo.com